Sigelei 213
Currently out of stock
Enter your email and we'll contact you as soon as it's available again.
Notify me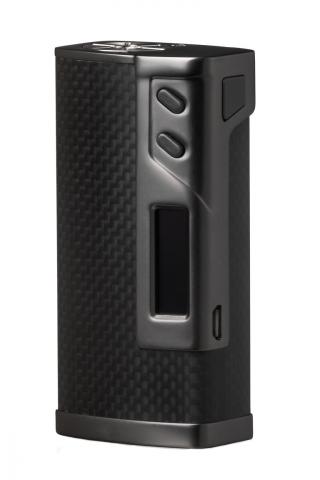 ---
Product Information
A powerful, high quality box mod with an advanced feature set.The Sigelei 213 is a high-end dual 18650 device with all of the features you would expect of a modern box mod. These include a compact carbon fibre and zinc alloy body, bright OLED screen with extensive real-time data readout, wattage and temperature control modes and an adjustable 'power-up' function which reduces the 'ramp up' time of atomisers allowing them to heat up faster. Wattage range is variable from 10 to 213 watts, while temperature range is 100 to 300C/200 to 570F. The Sigelei 213 display shows its output in amps which is an excellent safety feature to help users stay within safe battery limits and the device also monitors battery usage independently to ensure the drain is equal across the two 18650 batteries, further increasing safety.
Features
- Firing Modes: VW, TC, TCR, TFR, pre-heat
Contents
Requires two 18650's sold separately
WARNING: This product is intended for use only with the appropriate sub-ohm equipment. By purchasing this product you agree to operate it in accordance with the instructions provided and accept full responsibility for its safe use by yourself and others. For devices using 18650 batteries, minimum rating must be 20 amp continuous or better.
---
---